Football Leagues Start Amid Pandemic- Çağın Erdinç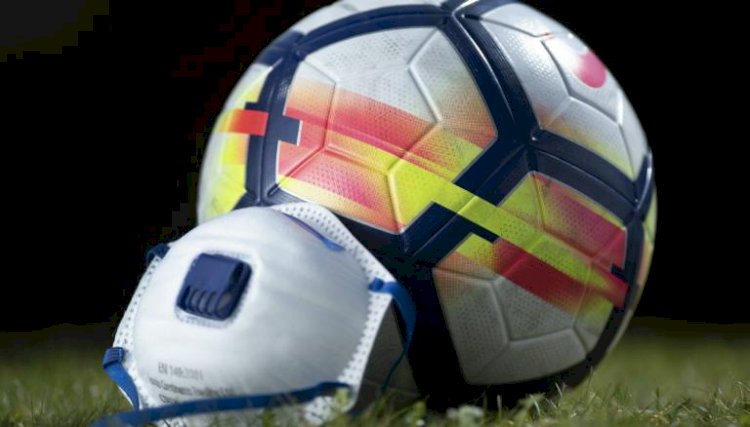 In Turkey, AKP government did not postponed the university examps, opened up the tourism sector, make football leagues resume. What is the reason? The only reason is money. These sectors in which capital flows are important. When it comes to money, everything else can be ignored. What is the importance of human health? The important thing is their bulging wallets. If the leagues do not resume, how will the pockets of Bein Sports bosses be filled?
As a result of the bid held in 2016, BeIN Media Group acquired the broadcasting rights of the Super League via Digiturk for 5 years at a price of 500 million dollars. The continuity of the league is very important for BeIN Group, a Qatar-based company. If they keep the league closed , their income decreases. The continuation of games is also very important for Turkish Football Federation (TFF). For there is a structure called "pool system". According to this system, BeIN Sports gives some of the share it receives from broadcasting revenue to TFF. Huge amount of profits is at stake. For example, 1.5 billion Turkish liras pool revenue was distributed in 2018. Does it matter if players and club employees are infected for an organization with such large sums of money? And of course, we have the betting company owned by Yıldırım Demirören, known as the owner of 'Demirören Holding' conglomerate running business in 8 different sectors from energy to media. How will Demirören eat his fill if the leagues stop?! He's not going to throw his money around! Industrial football is such an organization. They talk about "the beauty sports"; but the only thing they mind is their pockets.
We must say that UEFA is one of the greatest criminals in this matter. UEFA bosses came out on April 21st just as the epidemic continued at full speed and recommended that all leagues should be finished before July. In fact, this is not an advice, but an order. "If the leagues are not completed, special status will be applied in the European cups for the clubs of the incomplete leagues", said UEFA, speaking softly and carrying a big stick.
What is behind this hasty decision made by UEFA? Of course money! Millions of dollars of profit is at stake in UEFA's European organizations. Of course, there are also "Demirörens" in Europe. Some people play; laborers buy match tickets; they spend money to watch the matches on TV; betting bosses and international football organizations always win. For the fat cats, it does not matter which team wins or loses. They always win.
Then what is to be done? There is a need to organize as it should be in every sphere of ​​life. If football federations and UEFA are organized beside bosses, sports workers must also be organized. Unionization is a topic that is already running behind in football and it has become more and more clear nowadays. Metin Kurt started the last unionization movement in Turkish football. He founded the Sports Laborers Union, but this union did not take much effect. We cannot expect each of the players to be "Metin Kurt". But these days, each understands the imperative of struggling for their own life. Even Galatasaray's goalkeeper Fernando Muslera, one of the naivest players of football games, has freaked out. Muslera stated that "the president put religion ahead of the disease, thinking that one could come out with prayers and things have become complicated". Of course, he later said "I was misunderstood" by the pressure of the club's boss, but the address of his statements was very clear.
It's not just Muslera. There are so many reactions that are individual and unorganized… For example, Tyler Boyd and Kévin N'Koudou from Beşiktaş decided not to go on trainings due to the corona virus while the leagues were still continuing on 17th of March. "Leagues should not be resumed", Mehmet Özdilek said on May 14th. Reactions are numberless. However, unionization is crucial for these reactions to be effective and organized. If there were a sports organization that could say "go in the corner over there and play by yourself!", could Demirören and his counterparts be that bold?