Free BorisKagarlitsky!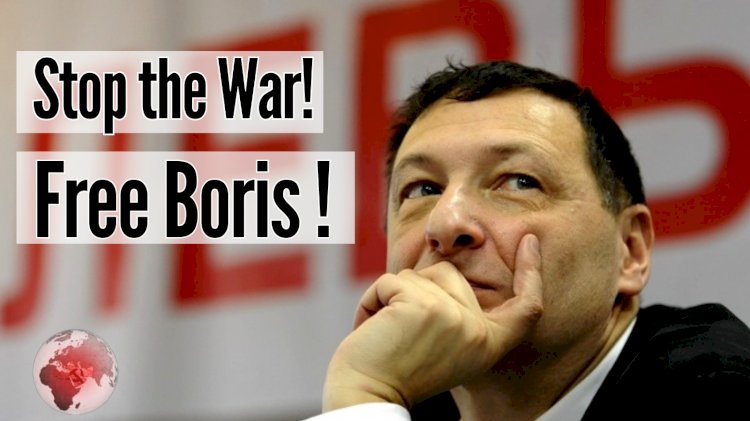 Putin regime has arrested leftist sociologist Boris Kagarlitsky and accused him of "justifying terrorism" online, according to state-run news agencies on Wednesday.  His arrest shows how the Russian state is silencing critics of its war. Kagarlitsky is a well-known leftist activist and has been jailed for his socialist views under the Stalinist regime, detained by the Yeltsin capitalist regime and now arrested by Putin.
The 64-year-old has denied the charge that could see him imprisoned for up to seven years, his lawyer told the TASS news agency. He is expected to remain in detention until 24 September.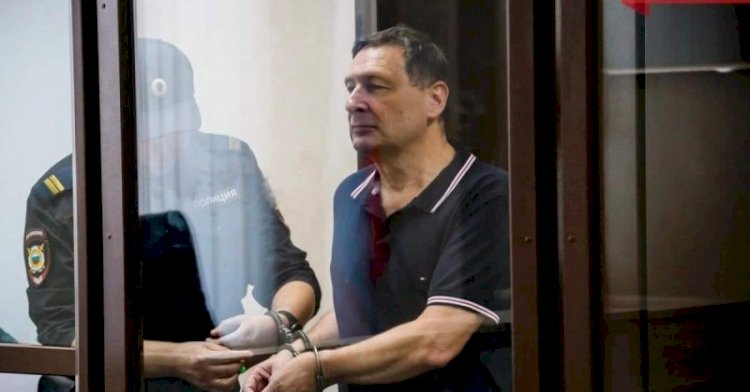 Last year, he adopted a clearly anti-war position against the Russian invasion of Ukraine and as a result, he was officially declared a "foreign agent" by the authorities.
Since the beginning of Russia's full-scale invasion of Ukraine, the Kremlin has taken its crackdown on critical voices to an unprecedented level. In the aftermath of the Prigozhin mutiny, the Putin regime has launched a wave of arrests, including army officers, right-wing monarchist critics and now also left critics.  As the Putin regime weakens, the pressure on anti-war voices will increase.
Despite being critical to his past positions and our political differences, we, the Socialist Middle East express our internationalist solidarity with Kagarlitsky and demand his immediate release. 
We publish the full text published by the Union of Marxists.
In Russia, a fabricated legal process has been launched against the prominent left-wing sociologist Boris Kagarlitsky. He is being accused of "justifying terrorism" based on his discussion about the motivations of the Ukrainian Armed Forces in the Crimean Bridge explosion. The true reason behind this is the elimination of remaining opposition figures amid a political crisis resulting from military failures.

Kagarlitsky is a renowned left-wing theoretician in Russia, internationally known for his works, including the popular books Between Class and Discourse and From Empires to Imperialism, which help to understand the structure of modern capitalism and the challenges faced by the left-wing movement.

Kagarlitsky did not emigrate or halt his political work, even when Russian authorities labeled him a "foreign agent" for his consistent antiwar stance during the 2022 Russian-Ukrainian conflict. He recently published his latest book. Over the years, the online journal Rabkor, directed by Kagarlitsky, has become an informational platform that unites people with various left-wing and prodemocratic perspectives. Kagarlitsky has never shied away from parliamentary methods of struggle and adeptly engaged in discussions with political opponents, even garnering sympathy from adversaries.

On July 25, 2023, it was revealed that the federal security services (FSB) instigated criminal charges against Kagarlitsky under one of the new repressive articles — "justification of terrorism." The reason for this was an old post on social media in which he indicated that the Crimea Bridge explosion could be understood "from a military perspective." Taking advantage of this absurd pretext, Kagarlitsky was swiftly taken one thousand kilometers away from Moscow and put on trial in a small regional town, in a closed session without media or legal representation. The Syktyvkar City Court ordered the detention of Kagarlitsky until September 24. The hearing was held in a closed session. He will be held in custody at the Verkhniy Chov detention center. Now, the elderly left-wing thinker faces up to seven years in prison, and searches are being conducted at the premises of his associates.

Such calculated precautions taken by those orchestrating the political persecution of Kagarlitsky demonstrate their serious concern about organized support for the left-wing sociologist — perhaps more so than any other remaining public figure in Russia. And not without reason, as news of Kagarlitsky's arrest has sparked anger and empathy among a wide range of activists: all those who learned from him, debated with him, and worked alongside him.

Furthermore, this is not the first case of persecution against left-wing activists: criminal and administrative charges on false grounds are being brought against trade unionists and activists, such as Anton Orlov and Kirill Ukraintsev, and the "foreign agent" status is being imposed on new individuals every week, including mathematician and left-wing activist Mikhail Lobanov. Despite the near obliteration of legal avenues for resisting government oppression in Russia, we will not leave Kagarlitsky alone to face his accusers.

Kagarlitsky must be freed; and may this slogan be echoed by all who have ever shaken his hand or read his books. We call upon you to support him: through publications, actions, and attention to his books. People may perish, but ideas do not, and Kagarlitsky has done everything to ensure that prison walls will not hinder his fight for human freedom.